Electronic Signature For Businesses

Save time and speed up your documents with legally binding electronic signatures.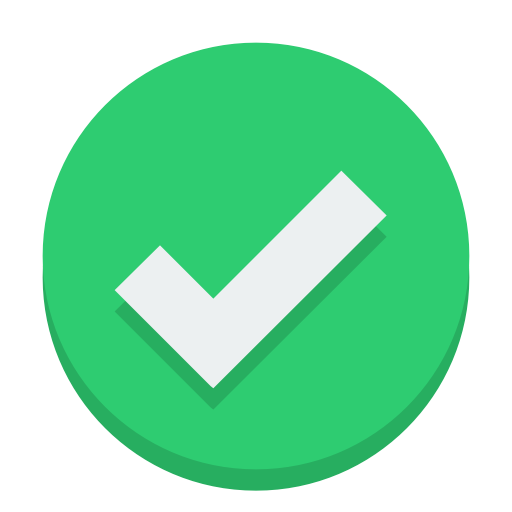 Create Templates and Customize Documents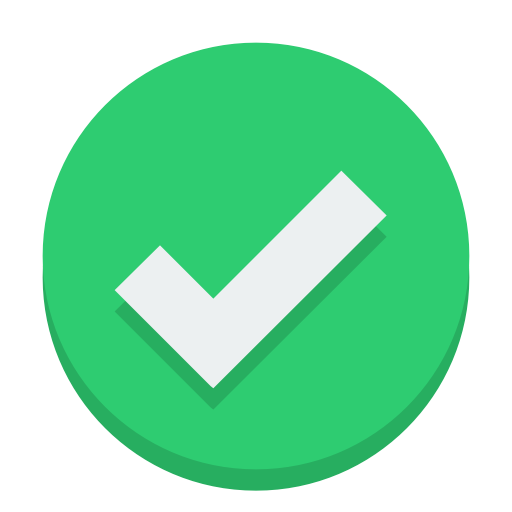 Electronically Sign any PDF File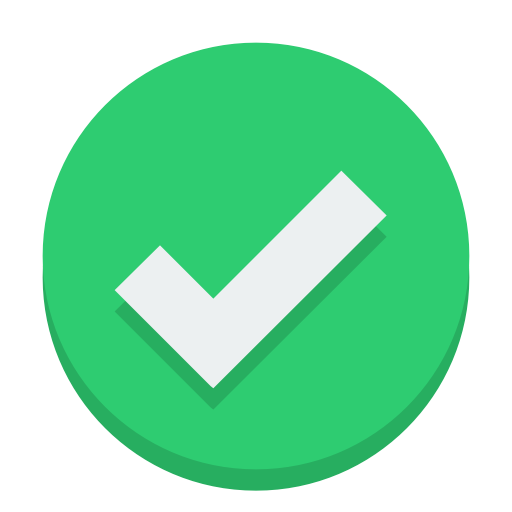 Advanced Secure Electronic Signature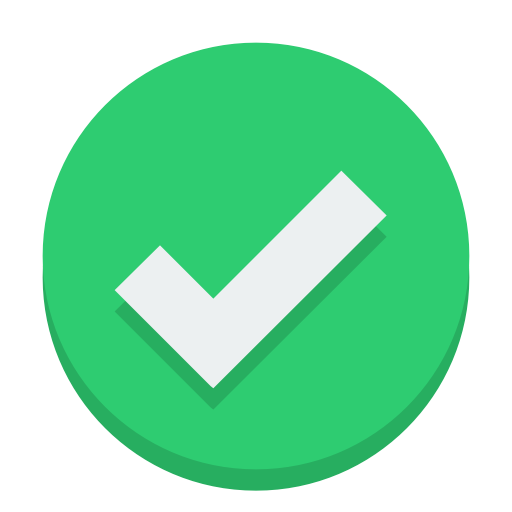 CRM Integration and Automation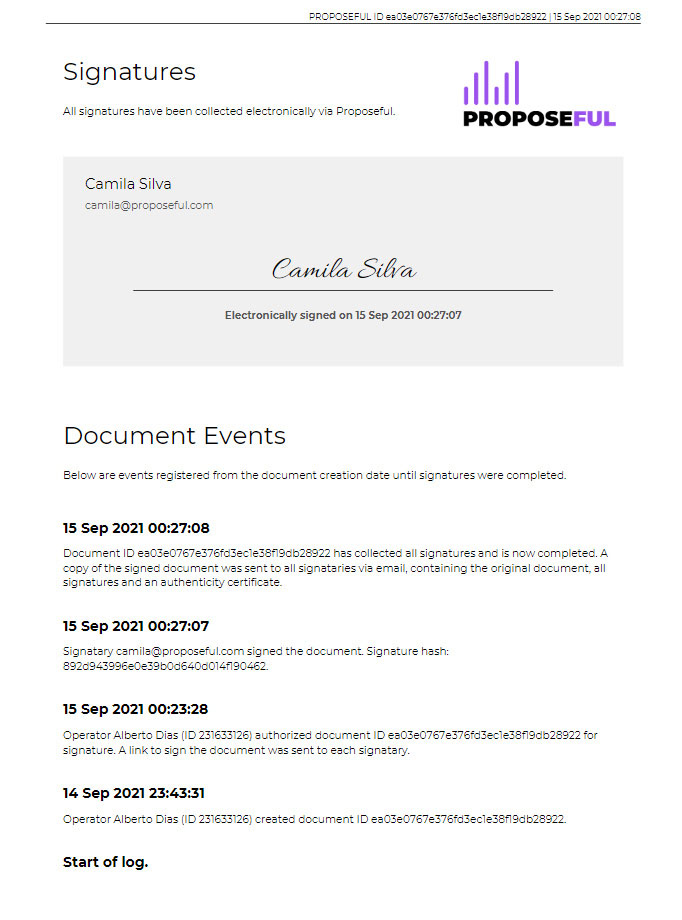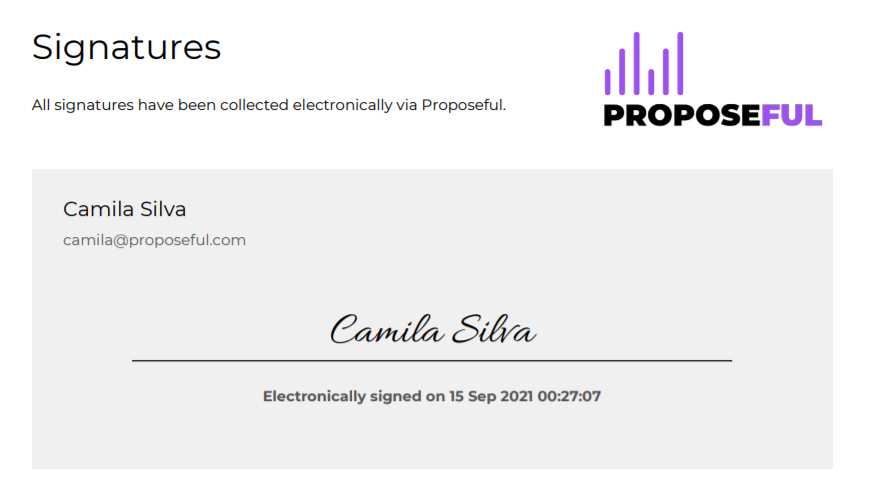 Legally Binding Electronic Signatures in a Few Clicks

Sign any PDF document in a few clicks.

Collect signatures in contracts, proposals, receipts and any other document your company needs signed. Proposeful will let you know when each signature is collected and automatically send you a copy of the signed document in your email.
View Our Plans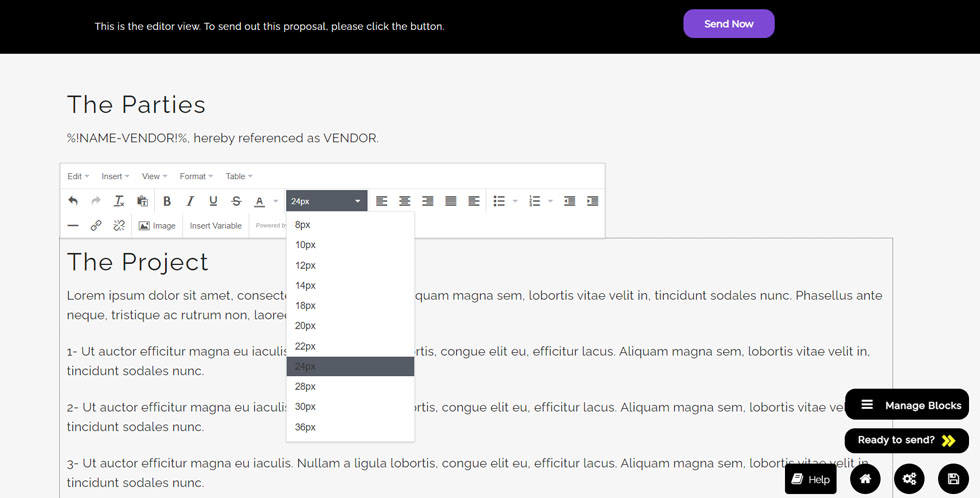 Customize and Send Contracts in Seconds

Create contract templates and add variables to quickly customize new documents.

Save document and content templates and share them with your team so everyone can send and sign documents easily.
View Our Plans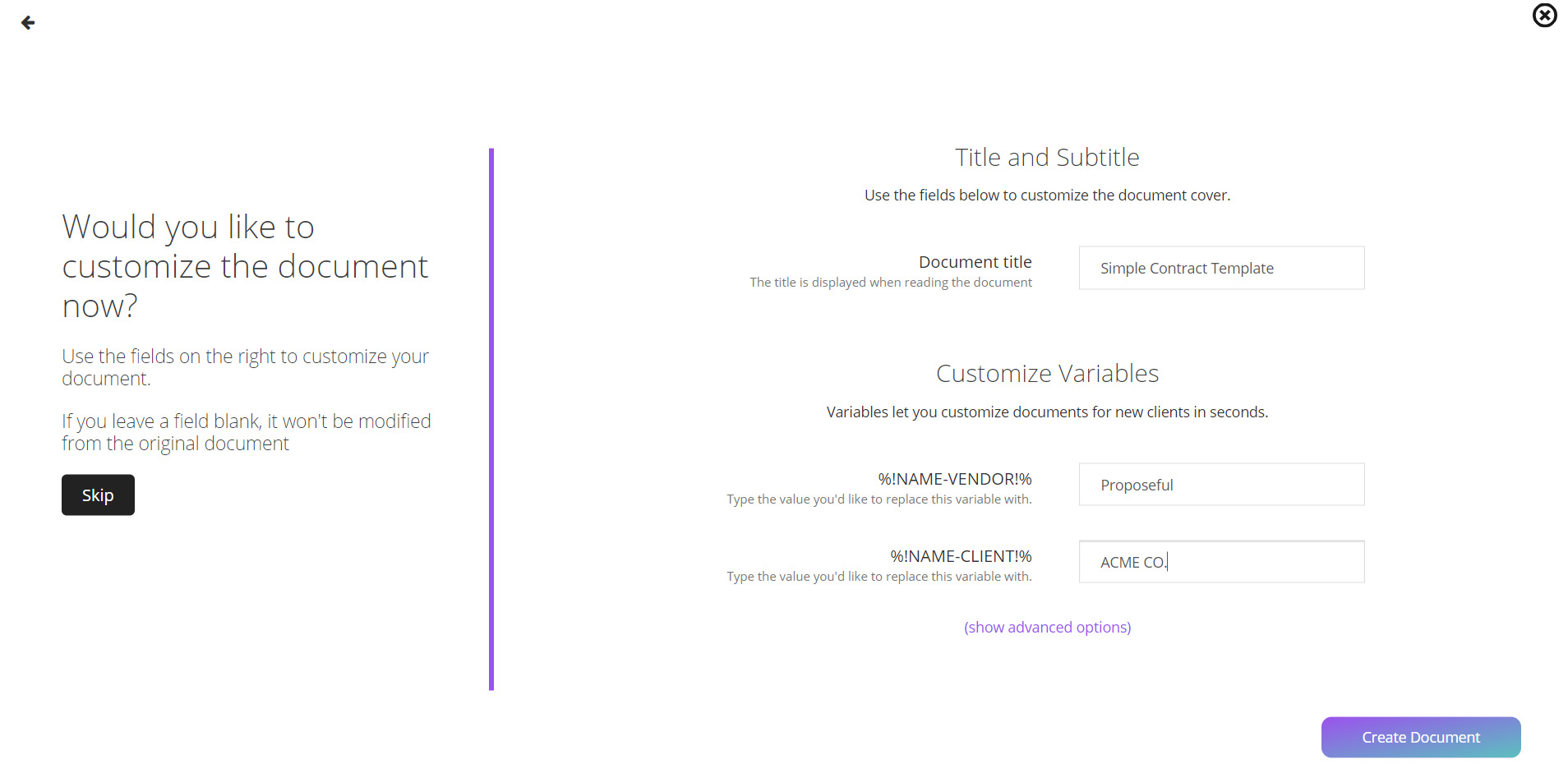 Save Your Team Hours of Work Every Day

Manage contract templates and content blocks to allow your team to customize and send documents in seconds.

Choose the template you wish to use and customize it to a new client by setting and replacing variables in instants. Then, copy the link and send it to your client however you prefer.
View Our Plans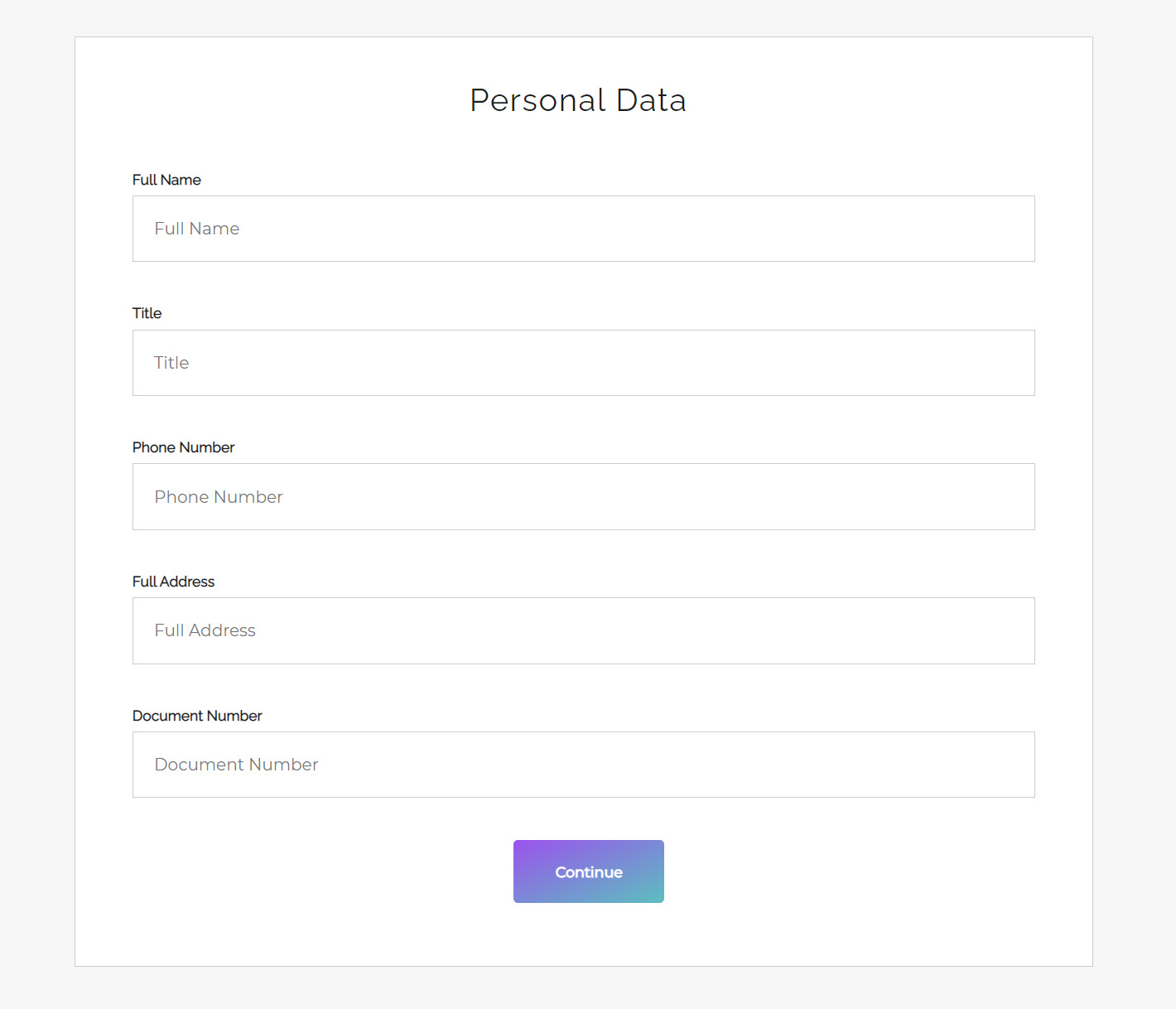 Collect Data From Clients With Custom Forms

No more wasting time asking your clients for personal data before preparing your contracts.

Setting up custom forms will allow you to collect personal data from clients as they sign your online contract, empowering your team to send online contracts faster and focus on getting them signed.
View Our Plans

Easily Validate Signed Documents

Signed documents can be validated easily with Proposeful to verify if they are the authentic signed documents.
Any changes to the signed document invalidates the file, allowing you to easily confirm if a signed file is authentic.
View Our Plans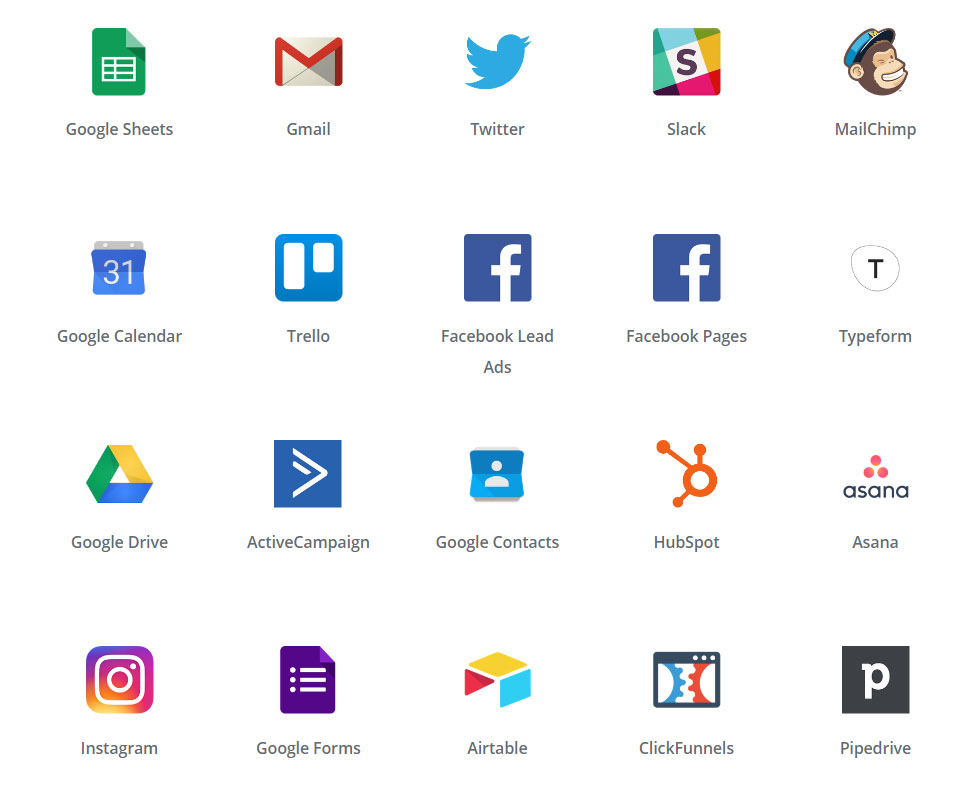 Automate Your Contracts and e-Signatures
Connect Proposeful to your CRM and other tools your team uses to speed up your sales cycle.
Create online contracts in seconds right from your CRM or automate the creation and customization of contracts based on data and activity from your CRM.
View Our Plans
How Can Proposeful's Electronic Signatures Help?
Consultants and Service Providers

For closing sales faster with electronic signatures.

Buying and Selling Goods

For easier purchase and vendor compliance.

HR Teams

For speeding up employee contracts.

Supply Chain

For simplifying buying processes.

Schools and Gyms

For managing student contracts.

Real State

For modernizing contract signature.

Tourism Agencies

For speeding up sales of travel packages.

Small and Medium Businesses

For commom recurrent electronic signature needs.

Ready to Adopt Electronic Signatures?
Here's how Proposeful will make your life easier.
Sign any PDF Document Electronically

Legally Binding Electronic Signature

Create Templates and Customize Documents

Instant Customization With Variables

Contract Template Management

Read and Sign on Any Device

Collect Data With Custom Forms

Get Signed Copies and Certificate on Your Email

Create Contracts from Your CRM

Easy Automation and Integrations