Send Better Proposals With Proposeful

Proposeful makes your proposals better. Create beautiful proposals and know when clients have opened them. Let your clients accept proposals in seconds.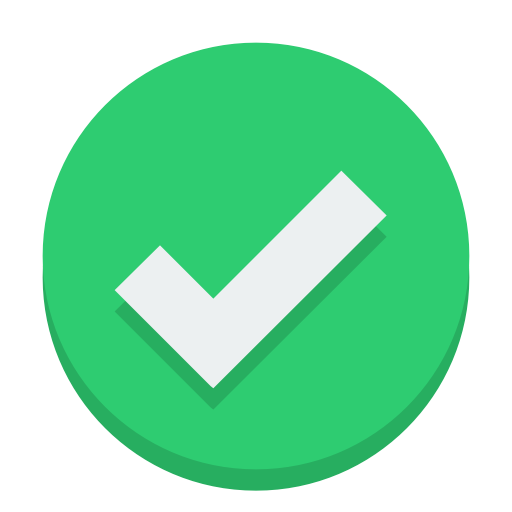 Powerful Proposal Editor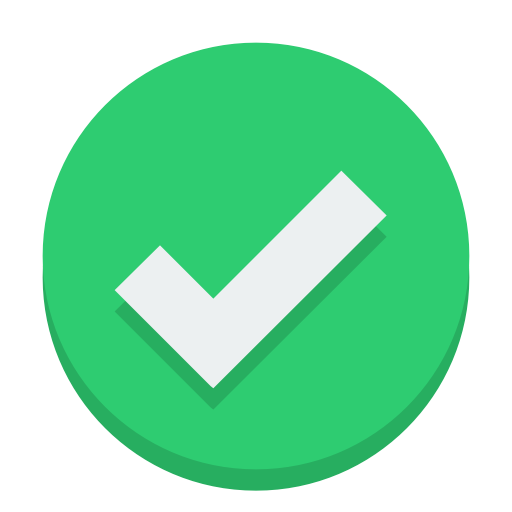 Free Templates and Images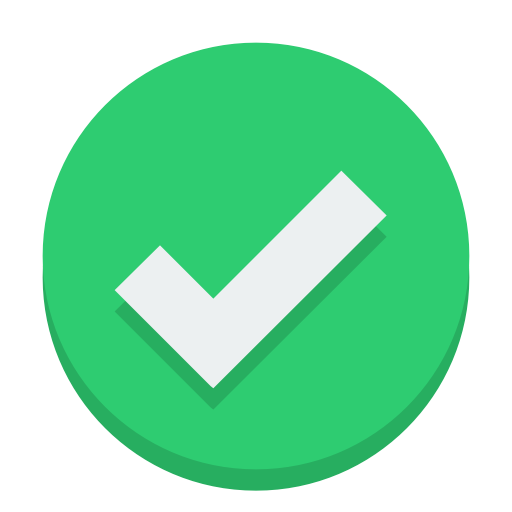 Detailed Access Reports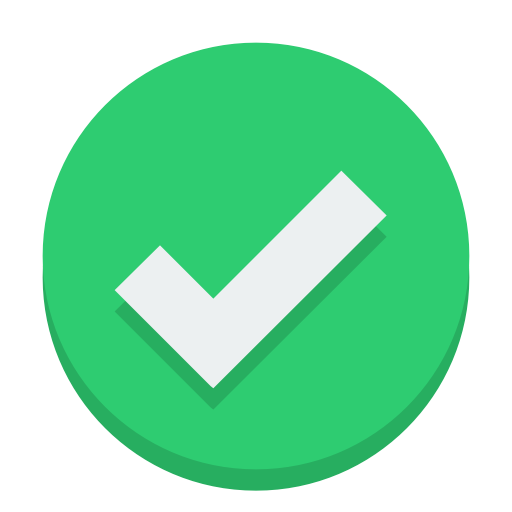 Digitally Accept Proposals in Seconds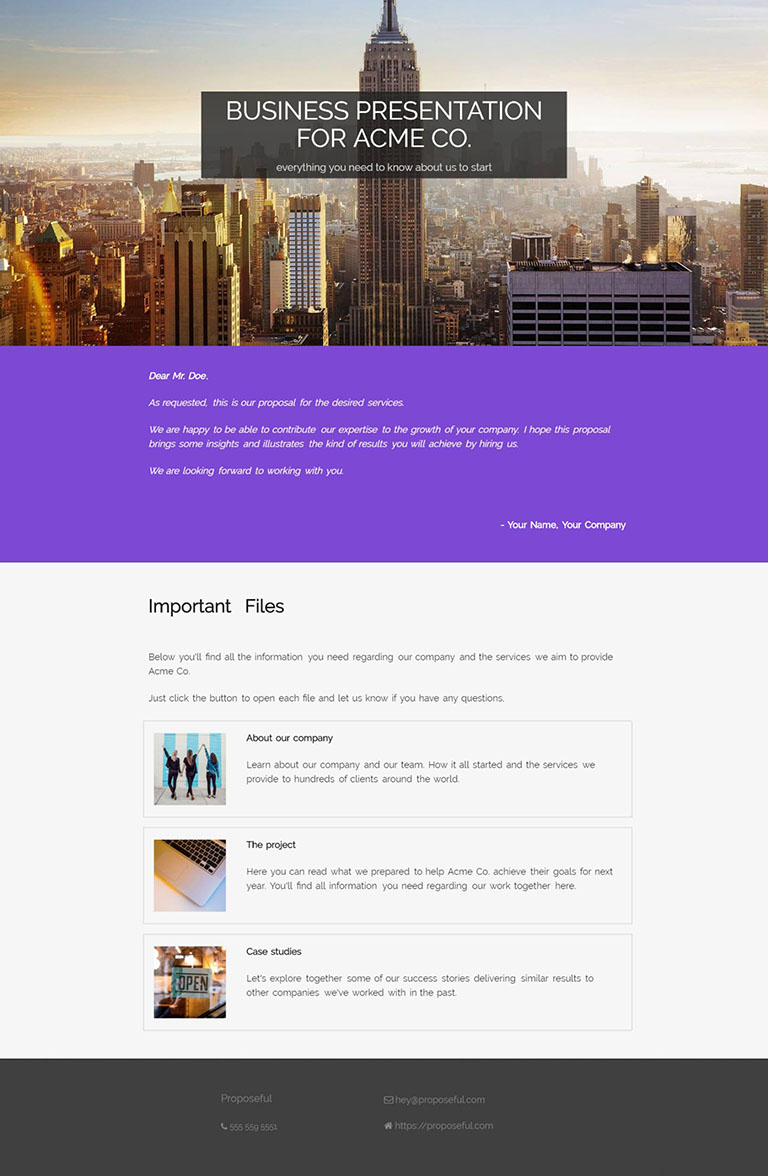 Better Communication Means Better Proposals
Send better proposals by using our business proposal software. Quickly create beautiful proposals and send them by Messenger, Whatsapp, Email and more.
Communication is key for sales. With Proposeful, your proposals become better by letting you know every time a client opens a proposal and how long they spend on each part of the document. That way, you can follow-up with clients and close deals faster.
Proposeful offers the most powerful and versatile editor on the market. Our free business proposal templates and image database will help you design proposals that will make your business stand out, even if you're not a professional designer.
Learn More About Creating Proposals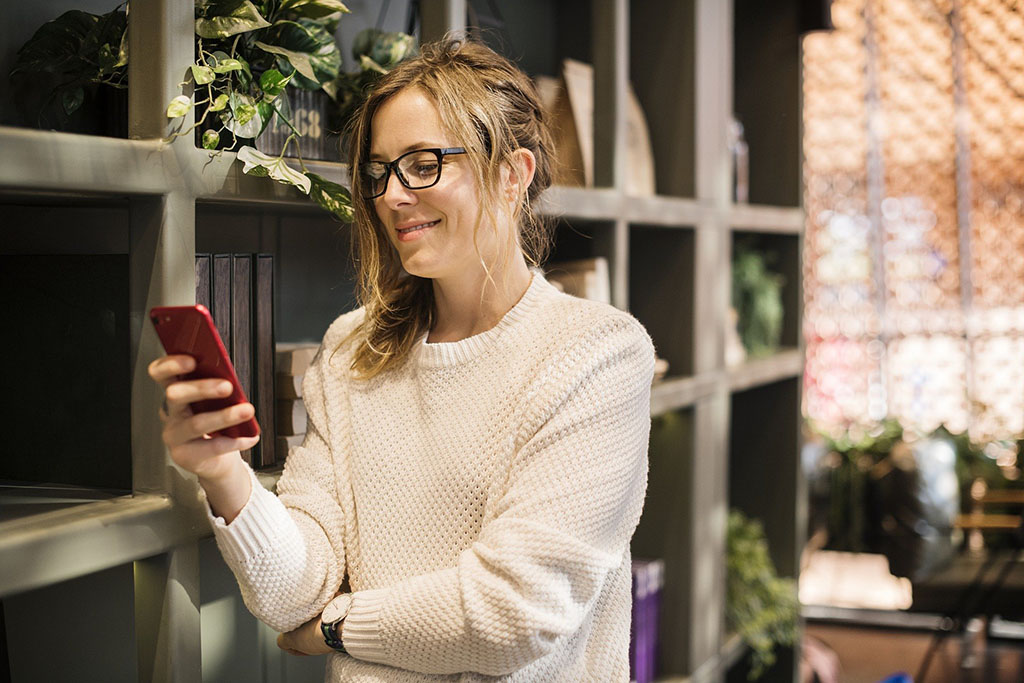 Speed Up Sales With Our Digital Accept Button

Proposals that make your life easier are better proposals. With Proposeful, your client can accept your proposals in just a few seconds using only an email address.

Use our digital accept button to formalize sales and collect clients' agreements so you can move sales along as fast as possible with minimal bureaucracy.
Learn More About Accepting Proposals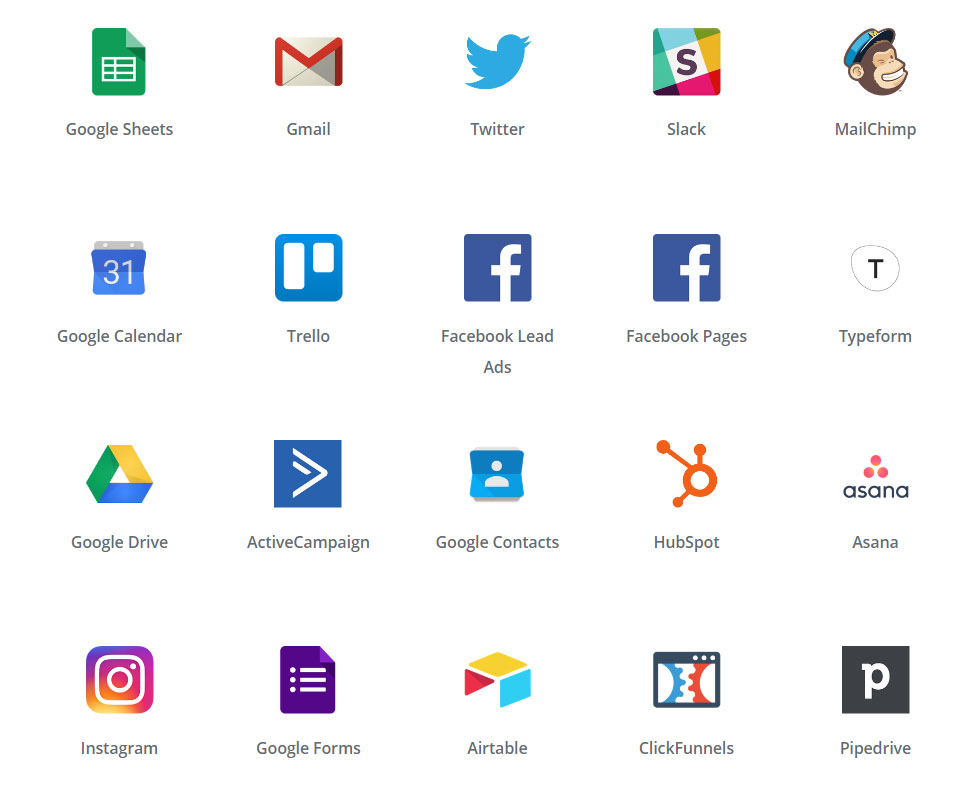 Save Time With Proposal Automation
Create a better proposal process by connecting Proposeful to your CRM and thousands of other tools to create, customize and send online proposals automatically.
Update your other tools when a proposal is accepted our has a new visitor. Replace manual processes and save time everyday with Proposeful.
Learn More About Proposal Automation
What Our Customers Say
"Proposeful was really easy to use and I had fun making proposals as well."
"I simply love Proposeful. It's easy to use and looks beautiful."
Muhammad Talha

Yatchrevenue.com
"I received a proposal made with Proposeful and loved how simple and beautiful it was. I looked it up and signed up right away."
"Proposeful's winning point is having best starter plans for startups."
"Because Proposeful makes it so easy to create and edit proposals, our sales team is able deliver proposals quickly, raising our conversion and gaining credibility. An innovative, essential tool to any company."
Quiterio Melo
Sales Manager at Plug.co
"Proposeful allowed us to innovate our travel proposals, to amaze our clients and make our sales a lot easier. It's a fundamental tool in your sales process. I can't even imagine sending information to our clients without Proposeful now."
Pablo Besoain
Sales Director at Patagonia Experience
"Proposeful brought speed and practicality to our team. We said goodbye to ppt/pdf documents and large files. Sending a proposal by link is quick, simple and leaves a great impression in our clients. The editor is very intuitive and flexible."
Gabriela Amâncio
CEO of Remédio Certo