Automate your Business Proposals
with Proposeful
Send custom proposals to your clients automatically from activity in your CRM, website and thousands of other tools to clients wherever they are.
SEE HOW IT WORKS
Impact clients while you automate your sales process
Proposeful lets you connect your proposals to thousands of tools - like Pipedrive, Hubspot, Mailchimp, Gmail and much more.
Create and customize proposals automatically, update your CRM when a proposal is accessed or accepted and automate your sales while improving your client's experience.
Talk to sales
see our prices
How Proposeful can speed up your sales
Create proposal templates for your team to use and customize automatically using the most powerful editor on the market. Add videos, files and craft meaningful presentations for each client.
Fill proposals automatically with data from your CRM and other tools when a new lead is acquired or qualified and send it to your clients or team immediately.
Track everytime a client views your proposal, know how long they spent on each part of it and if they viewed your files. Update your other tools when a proposal has new client activity to close leads when they're hot.
The most powerful proposal editor on the market
Impact your clients with proposals they won't forget.
Embed videos, forms, images, files and a lot more to create customized experiences for each client while saving time and improving your conversion rates with well-timed proposals.
Talk to sales
see our prices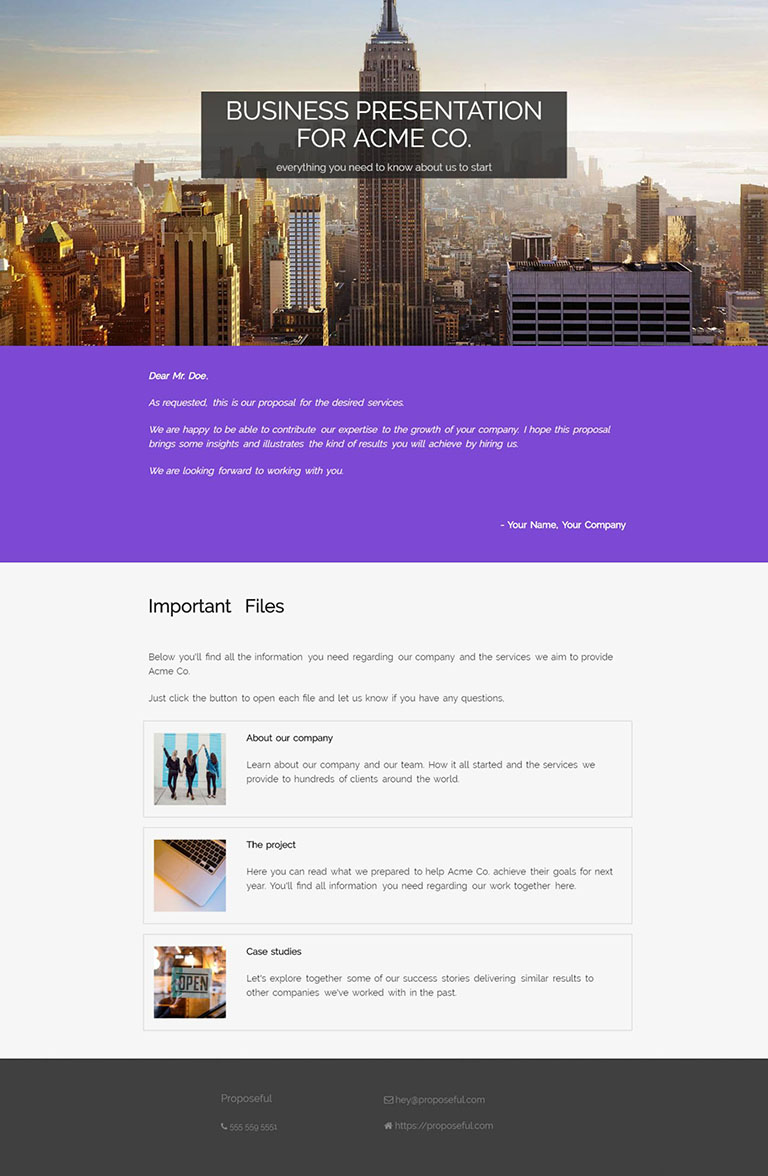 Talk to sales
Send an e-mail to hey@proposeful.com or fill the form below.

We'll get in touch shortly to help you see where Proposeful can fit your existing sales processes and help you automate your sales.